Chinese manja sale soars despite ban
Correspondent :
HYDERABAD: Despite a nationwide ban, the sale of illegal Chinese manja continues unabated in the city's bazaars. In fact, the slew of bans on its sale in recent years has only pushed its sales into the black market and sent its prices skyrocketing.While alternatives such as cotton manja are available in the market, they are more expensive as compared to the 'Chinese' one.Twelve reels of cotton manja costs around Rs 1,500, while the same amount of 'Chinese' manja costs between Rs 350 to Rs 450, a reason why people continue to prefer the latter.And the city's shop owners are only too happy to offer the banned thread for a price. "We don't sell Chinese manja in our shop anymore, but it can be arranged for on special request," divulged a kite wholesaler in Begum Bazar."To sell Chinese manja we risk getting caught by the police; the only way to make this risk worth it for us is higher prices," admitted a seller in Hakimpet.The final order for the nationwide ban was given on Tuesday by the National Green Tribunal (NGT), which banned the trade of all types of synthetic or nylon manja, commonly known as Chinese manja.The directive, however, doesn't ban the sale of coated cotton thread manja, as long as the coating is biodegradable.Despite the hit businesses had to take because of the ban, some shopkeepers welcomed it as a step in the right direction."I am happy that Chinese manja has been banned.

I've heard about the trouble it causes to people and animals, and I fully support this step," said the owner of Ghouse Jani Kites at Begum Bazar, whose shop no longer sells Chinese manja.The ban comes in response to PETA India's petition demanding a nationwide ban on all types of manja.The driving force behind this demand is the numerous cases of birds and animals getting killed or maimed on being entrapped by the thread.During last Sankranti in January this year, about 200 birds perished after getting entangled in the glass coated manja.Besides this, there has been an alarming rise in the number of cases of people dying or getting injured in accidents involving the sharp thread.While forest authorities and the anti-poaching squad conduct checks, the manja menace is supposed to be dealt with under The Environment Protection Act.Some experts say it is the pollution control board that should be implementing the Act and booking offenders under it, but wildlife experts are being proactive since the manja menace is harming birds and even people.
SOURCE : https://www.nyoooz.com/news/hyderabad/866898/chinese-manja-sale-soars-despite-ban/
Back to pevious page

Advertise with Green Media

Be a part of this successful campaign and advertise your events, seminars, conferences, festivals or services, job requirements etc. "GREEN MEDIA" - unique E-newsletter DAILY reaches to more than 3000 environmentalists, wildlife experts, activists, filmmakers and media professionals. For Advertisement contact: cmsenvis@cmsindia.org


Print Media Trends and Analysis: CoP 11/MoP 6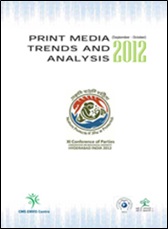 Assessment of Using Social Media to Raise environmental Awareness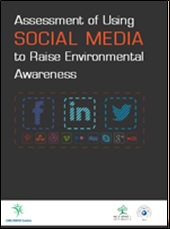 Trends in the coverage of environment by news channels